From September 4th to 5th, TNPJVC organized the third session of leadership enhancement training of 2018.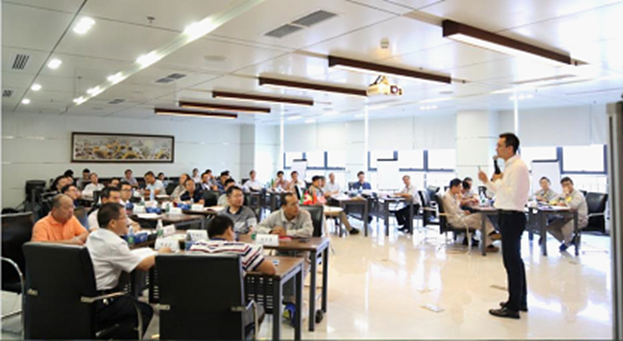 During the training, the consultant of Smart Management Consulting LLC, dean of research institute of story-telling for leadership and teacher of the training program, Mr. Zhao Jinxing, taught many practical tools and methods developed by him, with several great stories. By demonstrating and adjusting stories again and again in the class, he helped the trainees to establish the thinking of story, identify the clues of story and learn the structure of the classic story.
Mr. Zhao Jinxing also taught the trainees how to refine the story, identify the barricade of story, evaluate efficiency of story and build story reserve. Thus the trainees will become leaders capable of telling story and show better leadership and influence in various occasions.