Taishan Nuclear Power Base in Gangdong province received a group of young visitors from the Macao Special Administrative Region on July 9.
The visiting delegation was organized by the Macao government and made up of 44 young people from local organizations, such as the Macao New Chinese Youth Association and the General Association of Chinese Students of Macao.
The guests toured the nuclear power science exhibition hall, the emergency command center and nuclear power plants, where they learned about the theory of nuclear power generation and the safety protection measures. They also got a close look at the world's first European Pressurized Reactor (EPR) connected to the grid. Discussions were held on the topics of safety supervision and emergency management.
The visitors spoke highly of the advanced technology and strict safety management in the base. They expressed their confidence that China will develop nuclear power in a modern and safe way.
This was the third time the Taishan base has received visiting guests from Macao. More than 100 students, government officials and other citizens from Macao have toured the nuclear power base.
The Taishan Nuclear Power Base, founded in 2007, is operated by a joint venture established by China General Nuclear Power Corporation (CGN), French energy company EDF and the provincial Chinese electricity company Yuedian.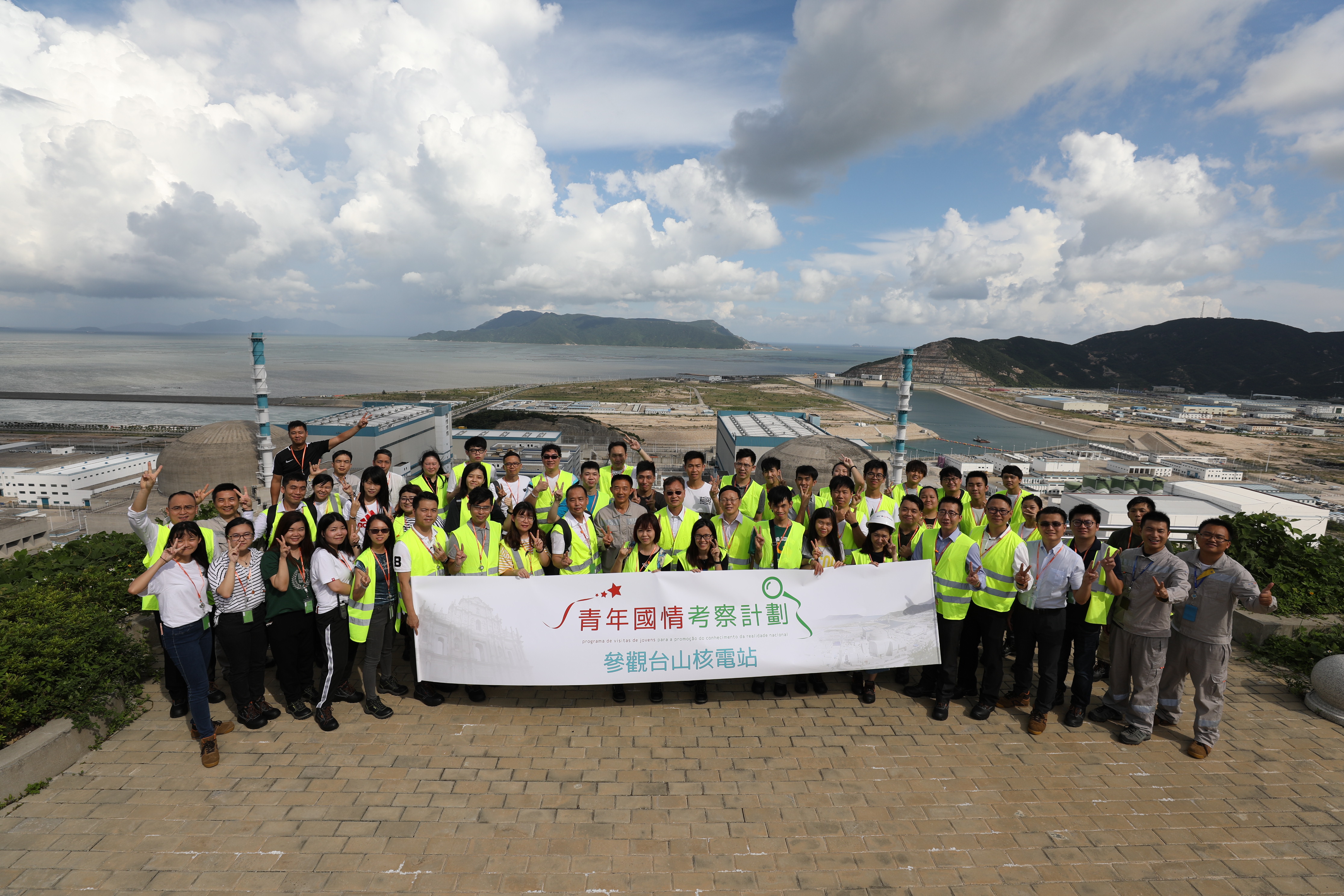 The base had received 28,000 visitors by June 2018 and has always maintained positive communication and exchanges with the public.
Since 2012, Aug 7 has been designated as its Public Open Day. More than 100 public representatives have been invited to visit the base. It also releases information on its website and WeChat account to help the public get to know the nuclear power project.