On the morning of August 7th, the 10th Open Day of CGN, nearly 80 surrounding residents, including students, teachers and parents, were invited by TSNP to explore the nuclear power.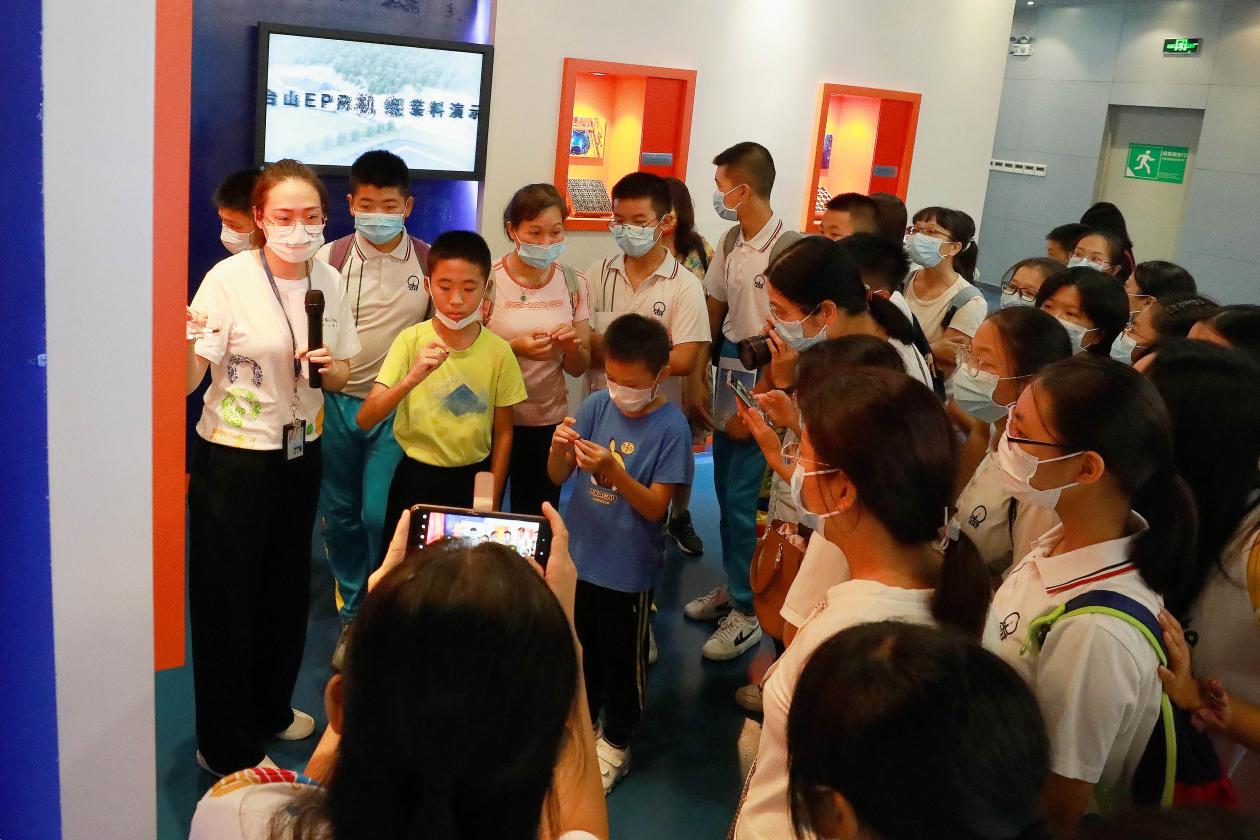 By knowing the principle of nuclear power generation, the nuclear power is not as unfathomable as imagined.
The first stop was the display room. After the vivid introduction by Miss Xu, a local docent, the students learned the principle of nuclear power generation, the safety characteristics and project construction process of TSNP. The students raised questions to the docent with great enthusiasm. After getting the clear answers, they said that "the nuclear power plant is not as unfathomable as imagined and the safety protection measures are pretty effective!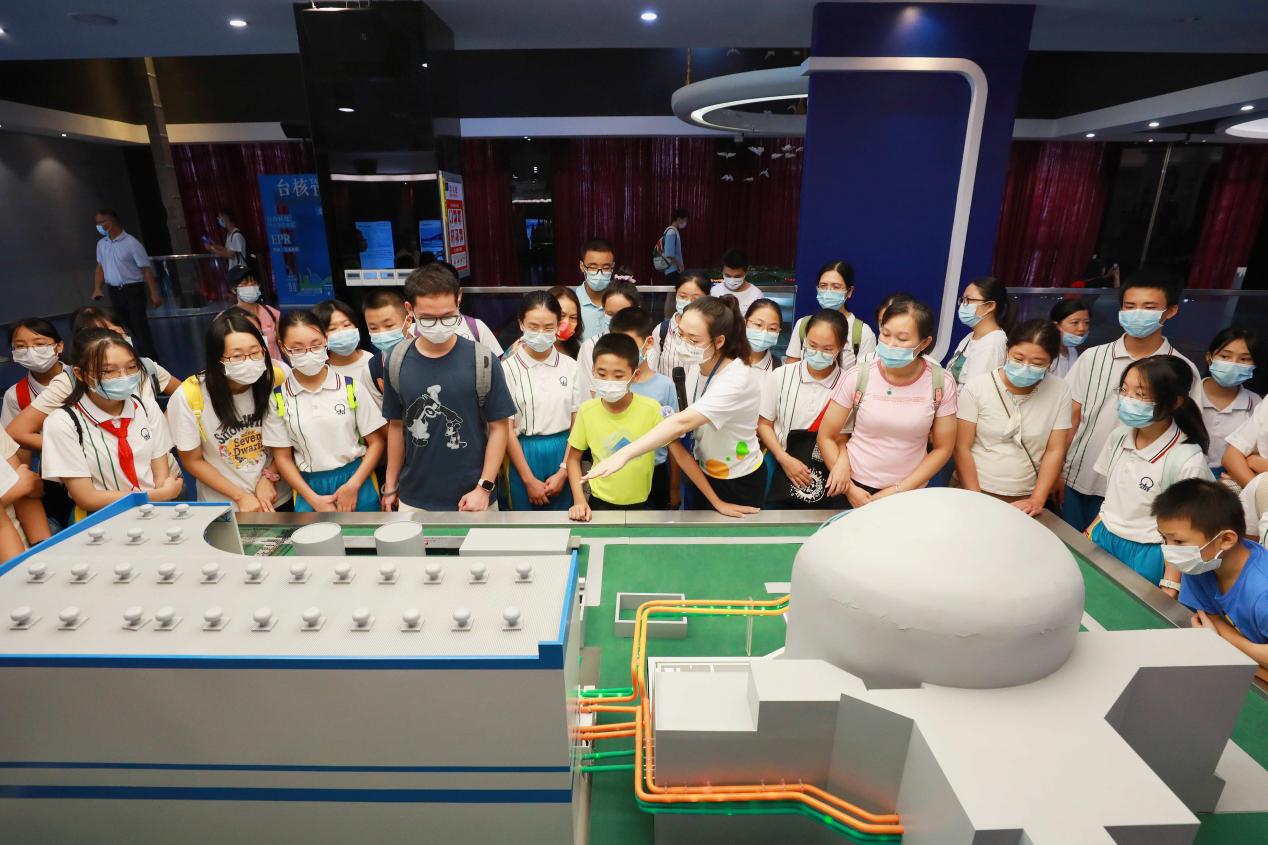 Q&A? So easy!
    After the explication, the room was livened up with the start of Q&A. As soon as the first question "which company is the largest nuclear power company in China?" was put forward, the students rushed to raise their hands. Suddenly, it was hard to choose who to answer this question. Even for some difficult problems, like "what element is mainly used in nuclear power for fission reaction to release energy?", the students could also straight out the right answers "uranium, uranium-235".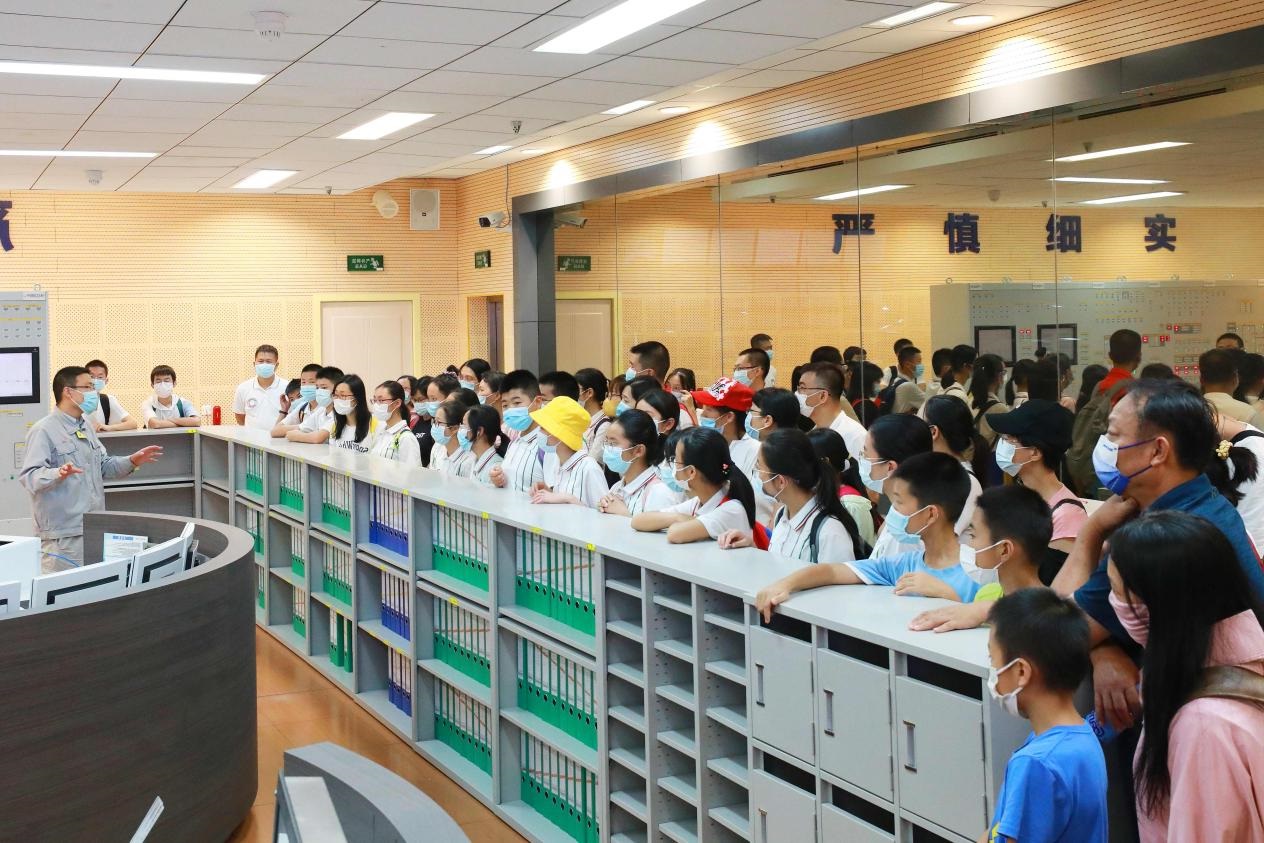 Visit the Full Scope Simulator to Explore the "Operation Room" of the First EPR
    Whereafter, the students visited the high-tech simulator training room. The trainer narrated the path to becoming an RO (reactor operator). Each RO needs to go through learning and examination for at least three years to be licensed by the nation before operating units.
    Get a Close "Look" at Islands with "Containments" Against Aircraft Crash!
    At the end, everyone got a close look at the site on the viewing platform from which buildings in NI and CI unfolded before their eyes. During the visit, one surrounding villager paid special attention to the original site appearance of TSNP on the display board. It was surprising to know that he was the original villager here. With involuntary admiration, he said that "we used to tramp over mountains and through ravines to purchase daily supplies spending at least three hours back and forth. Since the construction of nuclear power plant, 'four supplies and one leveling' has been realized (supply of water, electricity, road, communication and ground leveling), which benefits the local people and solves the employment difficulties. Many local people can work near their home. I hope TSNP can enjoy a bright future!"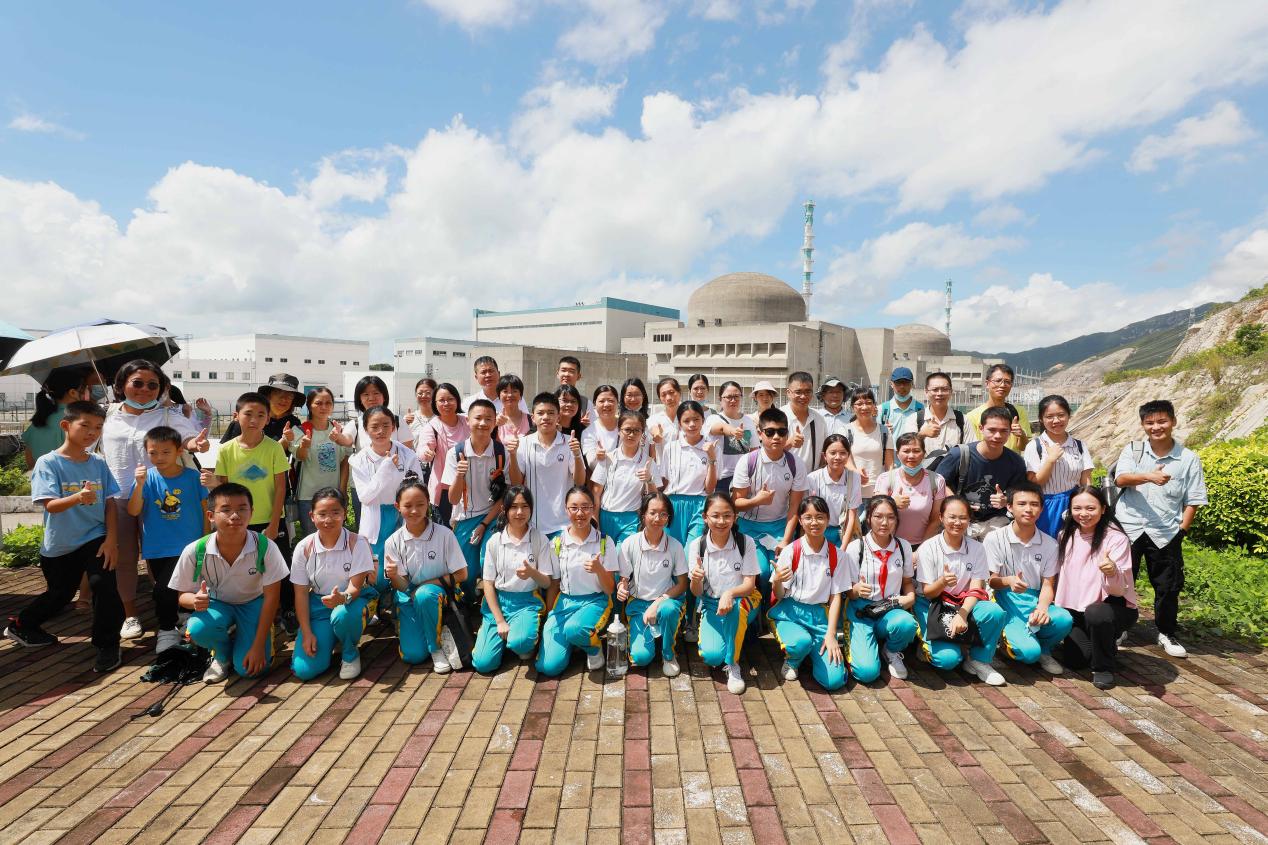 Be Good Neighbors——Sincere Communication with the Public
    "August 7th" Open Day is a microcosm of TSNP's communication with the public. TSNP always endeavors to be a good neighbor by some actions of "settling neighbors, warming neighbors and friending neighbors". Activities of nuclear power popularization are actively carried out by "going out" and "inviting in". The nuclear power staff's confidence in nuclear power is conveyed to the public, which has boosted the surrounding public's confidence in nuclear power in their hometown.