The first-phase internship for students of year 2017 in Sino-French Institute for Nuclear Energy and Technology, Sun Yat-sen University officially started on July 29th. TNPJVC held an exchange meeting with the interns in Marseilles room, 01 building.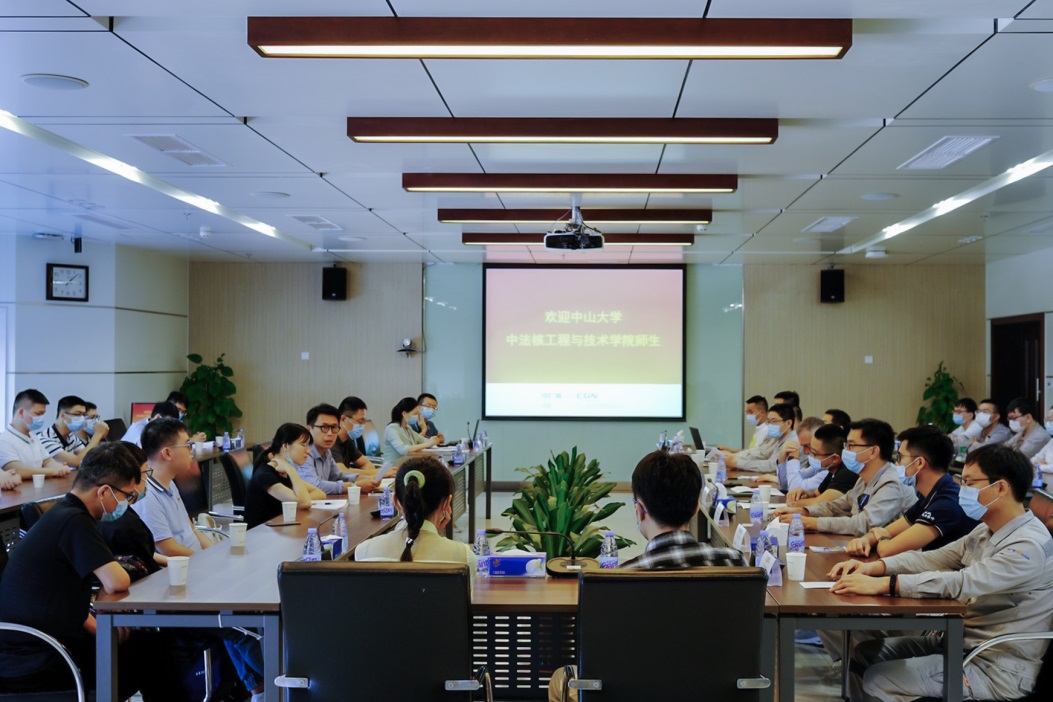 Training department of TNPJVC introduced the TSNP project, safety precautions during the internship, work arrangement and internship discipline. Mr. Wang Wei, the dean of Sino-French Institute for Nuclear Energy and Technology of Sun Yat-sen University, expressed his gratitude to TNPJVC for arranging the internship for the students under COVID-19 pandemic, and hoped the students could have a comprehensive review in this time and well prepare for the graduation. 
DUTTO Jean-Baptiste, Deputy General Manager of TNPJVC, said that there would be a lot to learn in TSNP, and he hoped the students could be proactive, ask more, think more, keep curious, abide by the company's regulations and cherish this valuable internship experience.